History
For over 80 years and spanning three generations of family ownership, Kentshire Galleries has been one of the foremost dealers of fine antique and period jewelry, furniture, and objets d'art. In 1988, Kentshire established a free-standing boutique in New York's premier luxury store, Bergdorf Goodman. Their antique and estate jewelry department continues to occupy a select location on the store's seventh floor next to BG Restaurant. Carrie Imberman and her brother, Matthew, joined the firm in 2004. As the third generation of the family to lead Kentshire, they continue to refine the gallery's founding vision: buying and selling outstanding jewelry and objects of enduring design and elegance.
1940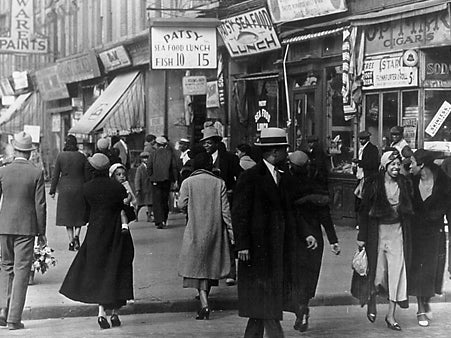 1940
Benson Imberman opens the United States Silver Company in midtown Manhattan, dealing in Georgian and Victorian silver, silver plate and porcelain.
1960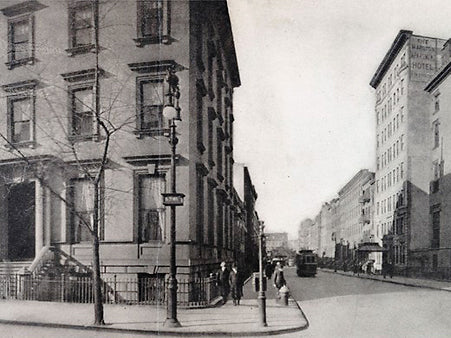 1960
The company moves downtown to the Village's bustling antiques district and begins importing furniture and decorative objects from Europe.
1968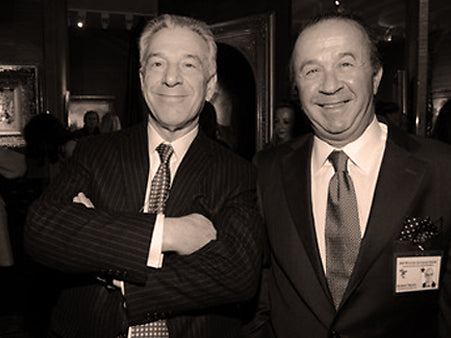 1968
Benson's son Fred Imberman and son-in-law Robert Israel join the business and continue to expand its holdings of antique furniture and accessories, quickly becoming one of the New York trade's go-to sources for fashionable furnishings and curious objects.
1975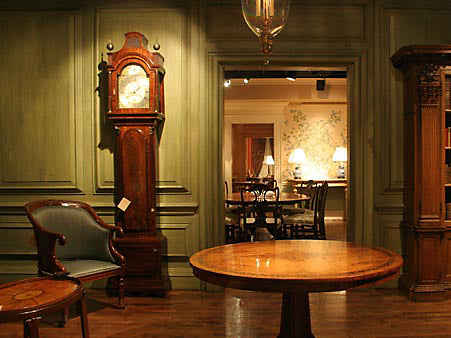 1975
The firm moves into its long-term home, an eight-story loft building at 37 East 12th Street, and changes its name to Kentshire Galleries, focusing on 18th and early 19th-century English and European furniture. The gallery starts working actively with private clients, including some of the world's most notable collectors, interior designers, and architects.
1985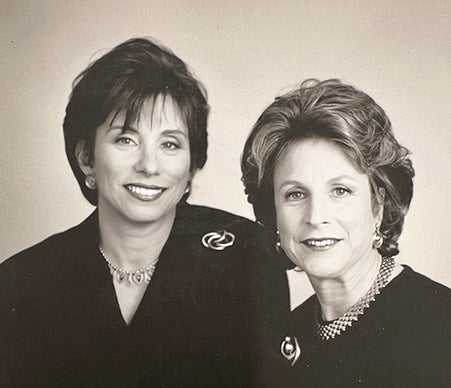 1985
Fred and Robert are joined by their wives, Marcie and Ellen, two pioneering female figures in the antique and fine jewelry world. Through frequent buying trips abroad, they build a carefully curated selection of stylish and rare antique and period jewelry, housed in a bespoke salon on the gallery's third floor. They bring the same exacting standards to their jewelry collection that their husbands do to the furniture: excellence of design, fine workmanship and authenticity. To those criteria, the women bring an eye for contemporary fashion and wearability.
1988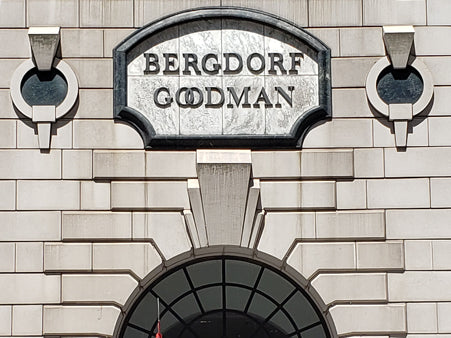 1988
Kentshire opens its first satellite boutique for jewelry and decorative objects on the 7th floor of Bergdorf Goodman, overlooking Central Park.
2004
2004
Carrie Imberman and her brother Matthew Imberman join Kentshire as the third generation of family to work in the business, having previously worked in fashion and the contemporary art world, respectively. Together with their family, they work to expand Kentshire's in-person and online offerings, relaunching kentshire.com, expanding to new art fairs, and bringing a fresh eye to the firm.
2007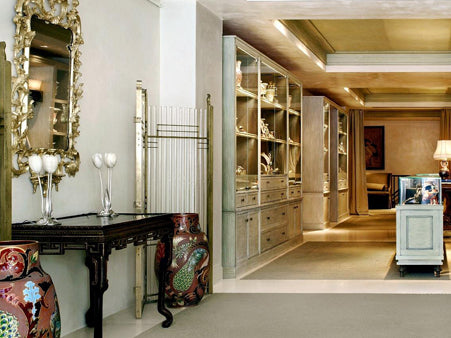 2007
Kentshire opens its newest store, a multi-story space at 700 Madison Avenue, showcasing fine period furniture and jewelry, artisan and vintage costume jewelry, and objets d'art. The space is designed to reflect the timeless beauty of Kentshire's historic collection, and becomes one of the first LEED certified art galleries in New York, further emphasizing the "green" appeal of fine antique and estate items. The gallery also partners with the fashion-forward clothing store, Opening Ceremony, establishing capsule collections at both the New York and Los Angeles outposts.
2014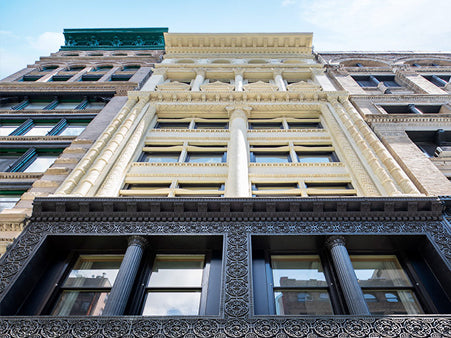 2014
After almost 40 years as a fixture in the Village, Kentshire sells its downtown flagship building and parts with its celebrated collection of fine antique furniture and works of art at a single-owner sale at Sotheby's. The business continues under the leadership of siblings Carrie and Matthew Imberman, ushering in the end of one era and the the beginning of the next one.
2015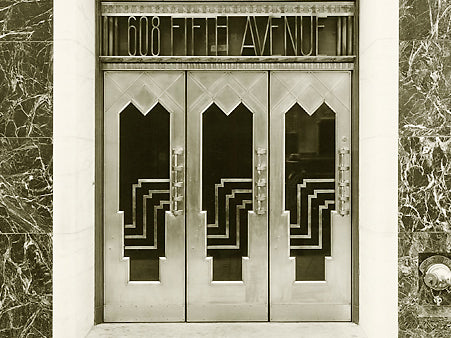 2015
Kentshire continues to expand its world-renowned fine antique and estate jewelry business with the opening of a large, private salon on the 7th floor of Bergdorf Goodman next to BG Restaurant, and a private office in a landmark Art Deco building in Rockefeller Center where they continue to source rare and outstanding jewelry for their clients.